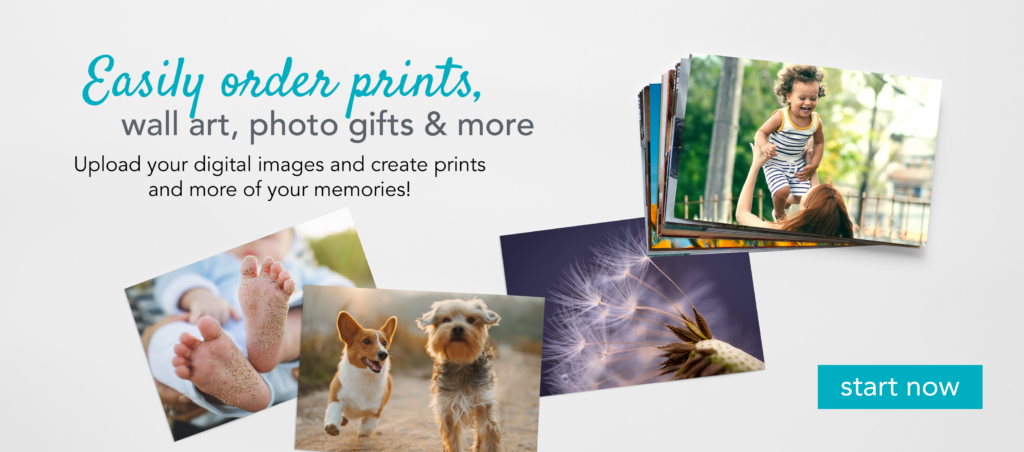 PhotoCentral 2020
PhotoCentral 2020 is the newest version of our PhotoCentral online photo store that YOU configure with your products, prices, business rules and branging.  PhotoCentral lets your customers View, Edit, Share, Print and Archive their digital photos.  You then use our Windows application Photogize Lab to download and print these orders.
Packed with New Features
New, more responsive mixing bowl page loaded with new features

Move and edit default text

Add new text anywhere on the design

Uses Google Fonts

Apply Instagram-like filters to your photos

Add objects like boxes and ellipses

Resize and rotate (any number of degrees) any object in your design

Add photos outside of the photo holes

100% compatible with legacy PhotoCentral configuration settings and CloudCover Templates

Faster uploading (30% faster!)

Improved mobile support – try it on your iPhone!

NEW TIFF support – including RGB and CMYK TIFF

NEW Product search on shop page helps your customers find what they need!

FREE DIY Vanity URL now included (e.g.:  myphotostore.photogize.com, printnow.photogize.com).

Customers can upload and play videos

Customers can upload and view PDFs

Face and Object recognition powered by Photogize AI™

Facial recognition and object recognition applied on new uploads

Faces can be named (like Facebook) by hovering over face in slider view

PC 2020 matches other faces and applies to them the names you have assigned

Users can easily add and delete object tags

Metadata appears when hovering over photos

Photo search available on main gallery page

Can download photos

Can save photos to named albums

Updated default content on main and shop pages

New SafeSpace storage options

5GB (FREE!)

100GB ($1.99/mo)

200GB ($2.99/mo)

1TB ($19.99/mo)

2TB ($29.99/mo)

New, redesigned RetailerCentral.
Desktop, Tablet, and Mobile ready
The look, the feel, and the fun of PhotoCentral are identical on any browser and any platform from an iMac PC to a Fire Tablet to an iPhone.
CloudCover compatible
PhotoCentral will let consumers order from a limitless catalog of CloudCover powered content. Create personalized books, calendars, folded cards, posters, and more.
And Photogize Lab will fulfill all these products directly to any minilab, printer, or PDF-compatible downstream workflow.
Better Photo Printing
PhotoCentral features a WYSIWYG photo cropping tool that's part of the Print Order page. Your customers can now crop their photos, in the aspect ratio of the print size they just ordered, without leaving the Print Order page.
Completely Customizable
The products, prices, business rules, and branding that you define in Photogize Lab are used by Photogize WebServices to dynamically create a customized PhotoCentral. Photogize Lab gives you the link to your web site. All you need to do is put a button on your site which, when clicked, sends your customers to your PhotoCentral. And our RetailerCentral web application gives you more control than ever over your web presence.
New Pricing Model
Your PhotoCentral service comes complete with: 1) PhotoCentral online phone store 2) up to 10 custom vanity URL names, 3) Our RetailerCentral web application for managing and tracking your business. 3) One copy of Photogize Lab for harvesting orders and printing.  Your ONLY expenses are a one time setup fee and a fixed low monthly fee.  There are NO bandwidth or revenue sharing charges.  Click here to start today!